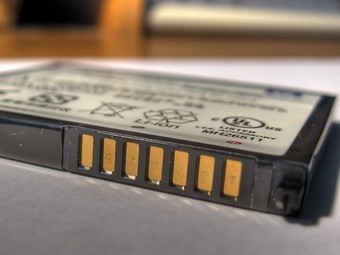 Instead of building a new battery, this company built a better battery management system that could boost the capacity and prolong the life of lithium-ion batteries.
Nick Sherstyuk, an electrical engineer, and his son Tim, a university chemistry student, began researching how they could prolong the life of Li-ion batteries, and after a year of trials, came up with a technology that works with just about any Li-ion battery, substantially extending its life and increasing its capacity. They patented their gBatteries SmartG BMS (Battery Management System) in 2012, and are currently looking for an industry partner to get their technology integrated into current or future devices.
"This enhanced control method allows any OEM li-ion battery to gain the ability store 10-40% more capacity (varies between specific type of li-ion chemistry), have a 4x higher cycle count, and not degrade in capacity over time.
I know that mentioning planned obsolescence in the context of tech products is kind of disingenuous, due to a lot of other factors that convince people to always upgrade to the newest devices, but in this case, the fading capacity and low number of charge cycles in batteries could be an unintended (yet profitable) consequence of the current state of battery technology that drives people to replace their device. If so, introducing a battery management system such as this one from gBatteries, could potentially lengthen the lives of devices and reduce the e-waste associated with them, even at the risk of selling fewer units.