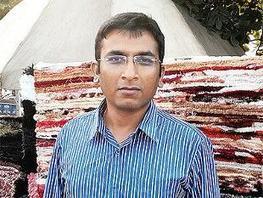 Economic Times
NEPRA Resource Management: How technology is helping waste recycling ...
Ahmedabad-based NEPRA Resource Management uses internally developed software to track the movement of waste from collection points to the recycler.
"This will have a huge impact on our operational costs and ability to scale our operations," said Sandeep Patel who— along with Dhrumin Patel, Ravi Patel and Chirag Patel—started the recycling business with an initial investment of Rs 1 crore in 2006. This year, Patel expects his company's turnover to soar from Rs 1.59 crore to Rs 12 crore.
The spurt in growth will be because of the introduction of technology, including mobile applications that help NEPRA staff to receive alerts and collect waste at a faster pace. The company works with a network of over 881 rag-pickers who collect waste and sell directly to NEPRA.
"The potential for the business is immense, given its scalability, inclusive construct and sustainability," said Ajay Maniar, a principal at Aavishkaar Venture. For Patel, it all began in 2006, when his friends and he began discussing waste industry issues, such as lack of transparency and exploitation of rag-pickers.
"The idea was to create a business model around the rag-pickers, making them an indispensable part of the business," said Patel. But the business began to do well only in 2010, nearly five years after it was set up.