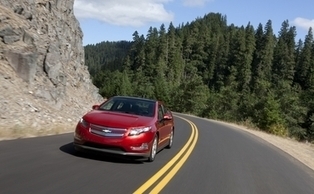 Generals Motors (GM) generated $1bn of revenue from recycling and reuse initiatives last year, the automotive giant has revealed in its latest sustainability report.
General Motors recycled 90 per cent of worldwide manufacturing waste last year, leading to 105 landfill-free facilities (RT @DRMeyer1: Beyond Impressive!
The company insisted that all by-products are now regarded as useful and marketable and as such are managed using an electronic tracking system in order to recover the highest value possible.
These innovations have helped GM reduce total waste by 25 kilograms per vehicle since 2010.
In a foreword to the report, GM chairman and chief executive Dan Akerson said energy diversity, resource conservation, and CO2 reduction were "business imperatives" for the organisation.
"Sustainability... can deliver revenue opportunities, cost savings and risk mitigation," he added.