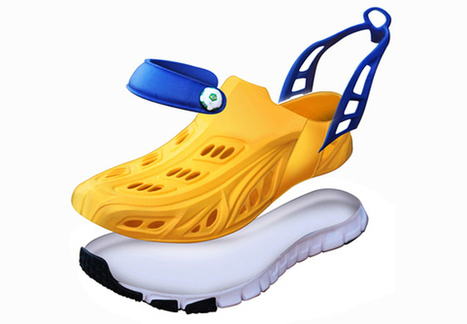 Crosskix as a new athletic shoe that can be disassembled, is fully recyclable and is fully usable for running and training (the latter being a useful feature for athletic shoes).
Crosskix has also developed the RECY-KIX program, which allows used or worn shoes to be sent back to the company for recycling. You even get a 15 percent discount on the next purchase of Crosskix, which will be accepted at select stores around the world.
Perhaps not going to rid the world of waste, but a step in the right direction.
Relevant site:
Crosskix: http://crosskix.com/
Via
Adam Johnson