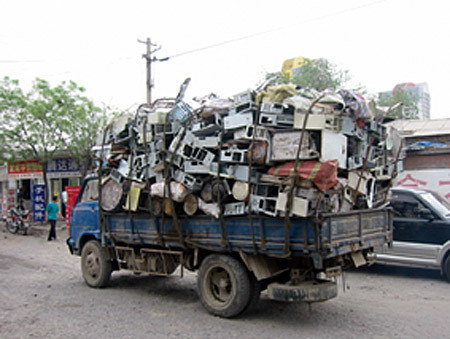 Instead of limiting imports of electronic waste, the Asia-Pacific region should set up a robust recycling system, says Crispin Maslog.
Up to 50 million tonnes of this waste is generated worldwide every year. The biggest exporters of e-waste are Europe, Japan and the US. And much of it is being dumped on developing nations.
It is a growing trend. A market research report published last month said that rapid developments in technology for laptops, tablets and smart phones is encouraging the equally rapid abandonment of old models in Asia, causing a sharp rise in e-waste. The study noted that the constant upgrades are spurring the need for the safe disposal of such waste.
But the crude methods widely used to handle e-waste in Asia pose major risks to the environment and workers' health, including damage to the nervous system and kidneys.
Some items are dismantled and sorted by hand to recover e-waste components such as plastics, which contain flame retardants and CFCs (chlorofluorocarbons), and electrical components. Electrical wires may be burned to recover copper and other metals, releasing cocktails of toxins into the air.