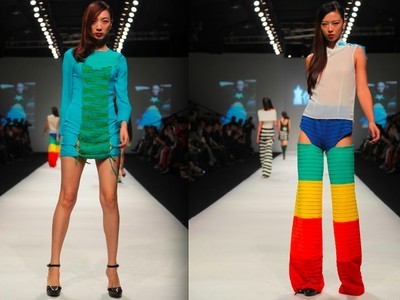 Competitors must use zero-waste, up-cycling and reconstruction techniques in their designs.
It is Mainland China's first dedicated sustainable fashion design competition focusing on textile waste reduction - all of the looks were created using textile waste and one or more of the sustainable design techniques of zero-waste, up-cycling and reconstruction. ...
The competition was launched by the sustainable-fashion advocating NGO,Redress, who along with their pioneering local fashion partners and the support of Esprit, have been educating emerging Chinese fashion designers to create a more sustainable fashion industry for China, the world's major garment and textile manufacturer.