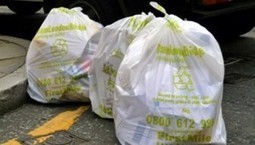 Croydon Council has given the go-ahead on a compulsory recycling scheme which could see people fined up to £80 for not recycling. The scheme was approved at a cabinet meeting on Tuesday and is expected to save the ...
He told those meeting: "There is no point threatening people if you are not going to carry it out."
A team of waste enforcement officers will police the new rules. They will follow a 12 week programme of sending reminder letters and offering personal recycling advice to residents living in roads that have been identified as priorities.
Officers will use their commonsense and action would only be taken against people who persistently refuse to recycle.
Residents who fail to abide by the new rules will face an £80 fine with a reduction for early payment. Court action would be the last resort.