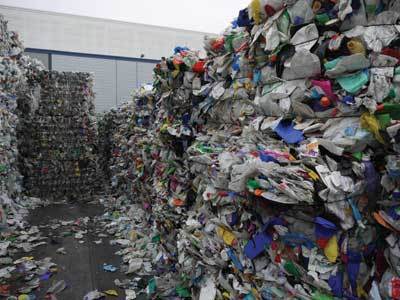 Poto?nik: Send Plastics for Recycling Not Energy RecoveryWaste Management WorldSpeaking at the recent PolyTalk 2012 event, a major plastics industry summit held in Wiesbaden, the capital of the German federal state of Hesse, the European...
"Today, even in countries with high recovery rates there is simply not enough plastic available for recycling because most of it goes into energy recovery,"
Poto?nik went on to explain that the dominance of energy recovery over recycling is not acceptable in the medium-term and that recyclers are mostly SMEs providing solid employment in Europe. ...
In summing up his keynote speech the commissioner urged his audience to not only make all plastic fully recyclable, but also to avoid excessive plastic production for applications that are not obviously useful.
"Without finger-pointing in any specific direction, we have to admit that we all have a responsibility to work closely together, producers, consumers, recyclers and waste operators, and of course policy makers. Plastic must be responsibly managed and produced, using the life-cycle assessment methodology. It must be responsibly used and recycled from cradle to cradle without escaping a closed loop of responsible treatment at its end of life phase," concluded Poto?nik.