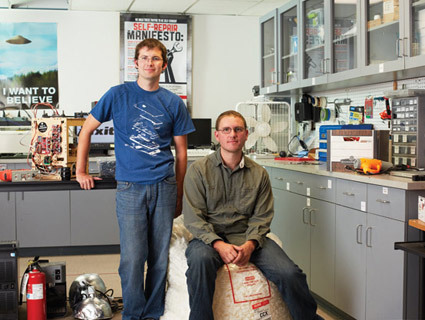 Behind the scenes at iFixit, where DIY repair is more than just a business.
Indeed, most stories about the teardown noted why iFixit had rated the new iPad a paltry 2 out of 10 for repairability: glued-together components that make it nearly impossible to fix a cracked screen, replace a dead battery, or even disassemble a defunct iPad for recycling. "Apple has trained people to think that when their battery wears out it means that their device is wearing out and you just get a new one," Wiens says. ...
Throwaway gadgets generate stupendous amounts of waste—we toss 20 to 50 million metric tons of electronics annually, the United Nations estimates—and recycling only reclaims a fraction of that. Also wasted is the energy used to create the products in the first place. (Apple attributes 61 percent of its products' carbon footprint to mining and manufacturing.) "The only solution we're going to have to fix our planet," Wiens muses, "is to mine less and to make less."