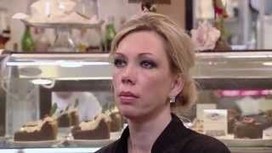 Earlier this week, I posted about the Facebook meltdown and trials and tribulations of Amy's Baking Company Bakery Boutique & Bistro in Scottsdale. Arizona (Epic Facebook meltdown, PR fail or publicity ploy?).
This un-reality show couldn't get much stranger. It has more twists, turns and intrigue than a Shakespearean tragedy. Or maybe the Keystone Cops would be more accurate?
The bistro was featured in a raucous season finale episode on Kitchen Nightmares featuring explosive celebrity chef Gordon Ramsay.
It was an entertaining and highly-charged reality TV episode complete with drama, screaming, yelling, heroes and villains....
Via
Jeff Domansky