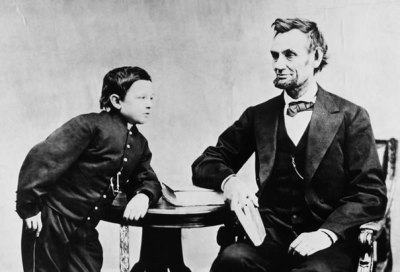 It's exactly what you hope for in a historical movie … and so very rarely get. Spielberg not only made this wonderful movie well, he made it smart. Instead of trying to cover the entire Lincoln saga or perhaps myth, he focuses on the President's last months on earth, the period following his reelection during which he pushed through the 13th amendment that finally eliminated slavery in the United States, and ended the war. You will see more about the man Lincoln than in any previous movie or documentary about Lincoln.

The performances are universally brilliant, as you would expect. This is the Hollywood A Team where the magic comes together. Everyone is in this movie — some not even credited but you will recognize them — even if only for a tiny cameo, as if being part of this movie was an honor.

And perhaps so. I suspect actors volunteered for the privilege being included on any level. The script is intelligent, elegant, somehow managing to convey both the greatness of the man and his pained humanity. There is no reason for me to go into the details of the cast, writing, history, and so on. The review published in the New Yorker covers those bases well and you can read it here or on its original site.