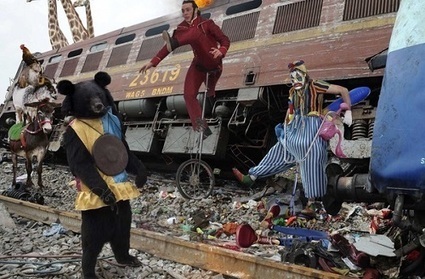 Why are so many economists so worried about a little country like Greece?
It's all due to a great lie: a dishonest narrative being perpetuated by the establishment that if Greece falls, defaults or leaves the EU, this could trigger a domino effect of other nations hitting a debt wall and following suit. The lie embedded in this narrative is the claim that Greece will cause a "contagion" through the act of default. Let's be clear - there is no contagion.
Multiple countries within the EU have developed their own debt problems in spite of Greece over the past couple of decades, not because of Greece. Each of these countries, from Italy, to Spain, to Portugal, etc. has its OWN sovereign debt disasters to deal with caused by its own fiscal irresponsibility.
The only legitimate reason for a so-called contagion is the fact that these countries have been forced into socialist interdependency through the EU structure.
Never forget this: The EU is in trouble not because of Greece, but because of forced supranational interdependency. The EU by all rights should not exist, nor should any centralized supranational single currency system.