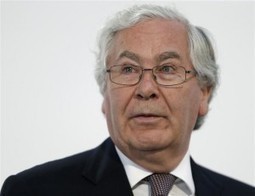 Our current situation is conducive to revolutionary thinking, if not yet in politics, then maybe in economics.
The Bank of England has spent £50 billion over the past six months to support bond prices. That could instead have financed a cash handout of £830 for every man, woman and child in Britain, or £3,300 for a typical family of four.
In the United States, the $40 billion the Fed has promised to transfer monthly, with no time limit, to banks and bond funds, could instead finance a monthly cash payment of $500 per family – to be continued indefinitely until full employment is restored.
Comment:
Wonder of wonders - they are actually starting to think that it might be better to give bail-out money to the people, rather than the banks, on both sides of the Atlantic...