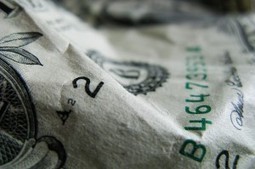 What if there was a financial system that would eliminate the need for the federal government to go into debt, that would eliminate the need for the Federal Reserve, that would end the practice of fractional reserve banking and that would dethrone the big banks?
Would you be in favor of such a system?
A surprising new IMF research paper entitled "The Chicago Plan Revisited" by Jaromir Benes and Michael Kumhof is making waves in economic circles all over the globe. The paper suggests that the world would be much better off if we adopted a system where the banks did not create our money.
So instead of a system where more money is only created when more debt is created, we would have a system of debt-free money that is created directly by national governments.
There have been others that have suggested such a system before, but to have an IMF research paper actually recommend that such a system be adopted is a very big deal.