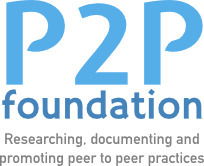 "It's difficult to see where labour strikers could find … sources of power. The big manufacturers have died and the main energy source – oil – flows well out of the reach of labour disturbance.
The result is that we are left sacrificing our livelihoods to keep champagne flowing in the City. We're told upsetting the City risks wreaking interest-rate hell on our economy.
The reason? Because, in our post-industrial wasteland, Britons don't make things; we buy them. And the fuel that keeps the consumer engine running is credit.
This financialised model that began with Thatcher and flourished under Labour has, however, created a new choke point. As the bankers found, much like those miners many years before, control over the economy's fuel gives you power. That's why banks can rig the market, ignore the government, and pay themselves huge bonuses in the midst of a recession.
However, this is only half the story. For every creditor there must be a debtor and both are necessary. While the creditors – the banks – have realised their power, the debtors – everyone else – haven't..."