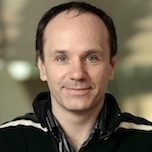 We all want and need money. However, for many services, paying actual dollars is inefficient. The transaction costs are too high.
So we need a system whereas perfect strangers can make deals at a very small transaction cost. For this purpose, people use punk money:
-- You publicly promise a favor in exchange for a service, you may stipulate the terms.

-- The Web records your transaction.

-- Your public reputation guarantees the transaction.