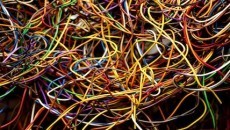 Chaos in the workplace causes stress and loss of productivity. Here are ten ways to get rid of it once and for all.
In the movie Changing Lanes, William Hurt delivers a memorable line. He tells Samuel Jackson: "You're addicted to chaos." Chaos is the antonym of organization, orderliness and calm.
Chaos erodes our peace of mind and causes unnecessary turmoil, delays and loss of productivity.
The literature on time management is abundant. We all crave to save time in our increasingly hectic schedules so that we can accomplish our goals. One way to salvage precious time is to focus on eliminating preventable chaos from our lives.
Here are some ideas to help you accomplish this:
Via
donhornsby