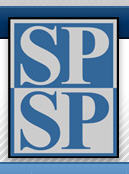 We all know that getting a good night's sleep is good for our general health and well-being. But new research is highlighting a more surprising benefit of good sleep: more feelings of gratitude for relationships.
"A plethora of research highlights the importance of getting a good night's sleep for physical and psychological well-being, yet in our society, people still seem to take pride in needing, and getting, little sleep," says Amie Gordon of the University of California, Berkeley. "And in the past, research has shown that gratitude promotes good sleep, but our research looks at the link in the other direction and, to our knowledge, is the first to show that everyday experiences of poor sleep are negatively associated with gratitude toward others – an important emotion that helps form and maintain close social bonds."
This research follows on other recent work published in Psychological Science by Norton and colleagues that shows that giving time to others – from helping with homework to shoveling a neighbors' driveway – actually makes people feel that they have more time. "In fact, giving time away alleviates people's sense of time famine even more than receiving unexpected windfalls of free time."
That people feel wealthier from spending money on others may explain why poor individuals tend to give away a higher fraction of their income than members of the middle class do. In one study, researchers reported that Americans earning less than $20,000 a year give a higher percentage of their income to charity than others earning up to $300,000 a year.