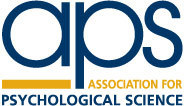 New research suggests that stereotypes and lack of creativity have more in common than we might think.
In an article published in Psychological Science, a journal of the Association for Psychological Science, researcher Carmit Tadmor of Tel Aviv University and colleagues find that racial stereotyping and creative stagnation share a common mechanism: categorical thinking.
"Although these two concepts concern very different outcomes, they both occur when people fixate on existing category information and conventional mindsets," Tadmor and her colleagues write.
The researchers examined whether there might be a causal relationship between racial essentialism — the view that racial groups possess underlying essences that represent deep-rooted, unalterable traits and abilities — and decreased creativity.
The researchers found that participants primed with an essentialist viewpoint were less creative, solving significantly fewer of the word problems correctly than participants in the other two groups.
Results from a follow-up study showed that the link between racial essentialism and decreased creativity could be explained, at least in part, by an increase in closed-mindedness.
Together, these studies suggest that essentialism exerts its negative effects on creativity by changing how people think, as opposed to changing what they think. This finding fits with previous research on information processing and creativity.