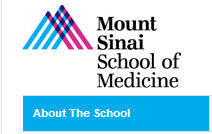 New discoveries using HTS confirm that the genetic origins of autism are far more complex than previously believed," said Joseph D. Buxbaum, PhD, Director of the Seaver Autism Center at the Icahn School of Medicine at Mount Sinai, and lead author of the article in Neuron.

This study highlights, among other things, "the 'staggering degree' of genetic heterogeneity in autism, which means that many individuals with autism do not share similar gene mutations."
About Autism Spectrum Disorder
ASD is a developmental disability that causes significant language delays, and social and communication challenges, and affects one in 88 children, according to the U.S. Centers for Disease Control and Prevention. There is no cure for autism and some researchers are probing possible environmental causes of the disorder. But, gene mutations are today considered the key cause of autism, so discovering new genes related to autism is crucial in finding novel treatments.