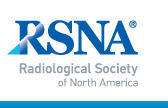 Mental activities like reading and writing can preserve structural integrity in the brains of older people, according to a new study presented November 25, 2012, at the annual meeting of the Radiological Society of North America (RSNA).
The researchers will continue to follow the study participants with an eye toward comparing the results over time.
"In these participants, we've shown an association between late-life cognitive activity and structural integrity, but we haven't shown that one causes the other," Dr. Arfanakis said. "We want to follow the same patients over time to demonstrate a causal link."