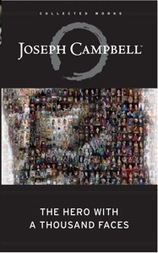 In 1949 Joseph Campbell published his seminal work in comparative mythology titled 'The Hero with a Thousand Faces.' (Wikipedia Link) This publication laid bare the common thread amongst all human myth, stories and religions- that is the tale of the Hero's Journey.
Countless well known writers, film makers and more have successfully applied this knowledge with massive success.
George Lucas based his Star Wars series on the work of Campbell and attributed his success and debt he owed to the work of Campbell.
Time Magazine placed this book in the top 100 books in English of all time. (Best and Most influential).
Surprisingly very few people know or understand the power behind storytelling and myth. Here I try to explain what this can mean for your business, and how it relates to the Social Enterprise.
Via
Gregg Morris