Scoop.it!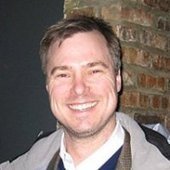 Whomever nails down this unique ecommerce opportunity will own a significant advantage in the cabinet industry.
Spyker Manufacturing's insight:
What an opportunity! Let me get my checkbook. . . I wish.
When it comes to SEO, keyword popularity and search patterns nothing is better than having a domain name with the most popular keyword. It's no different if you are selling leather jackets or kitchen cabinets. A price like $2.5 million may seem a bit exhorbitant, but you'll be drawing traffic from anyone who will ever search for kitchen cabinets - or any other kind or cabinets - for the forseeable future.
Keyword is king and it looks like cabinets.com is the best of the best when it comes to drawing attention to your brand, regardless of what it is, in kitchen casework. If you don't want to shell out millions for a non-specific, take traffic from everyone domain name then there is some work to be done.
Make sure your site is filled with relevant and useful content. Update your site frequently. This makes Google take notice. Use your industry specific keywords wisely. Promote on social networks and encourage those who read your site to share as well. For a much more reasonable fee you can hire SEO companies that specialize in developing your site to attract the right traffic. Create newsletters with useful, free information that will keep people coming back for more every week.
These tips aren't only for the cabinet makers out there, but for anyone, anywhere who owns a website.
Good luck to whomever can scrape together $2.5 million for cabinets.com. Hope it's worth it.