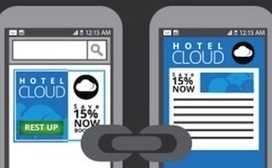 What separates a successful mobile app from an unsuccessful one? Design, ease of use, demand, effectiveness, etc. all play their part.
The truth is, however, that effective marketing can make a huge difference between an app that is a commercial success and one that gets lost amongst the ever burgeoning crowd of daily released apps.
In addition to putting some marketing effort behind you app's promotion, it's incredible how many app developers and marketers aren't aware of capabilities of mobile app such as what mobile deep linking is, never mind how to use it to benefit their marketing campaigns
Let's take a quick look at a few steps you can take to significantly enhance the success of your app through smarter marketing with deep links.
How is Deep Linking Different for the Web and Mobile Apps?