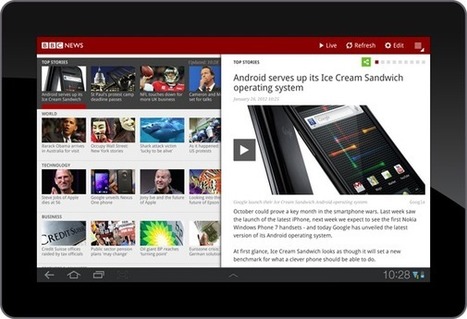 The BBC News app for tablets, previously iPad-only, is now available to UK-based users of Android as well.
The app divides the screen in two halves:
- on the left you can swipe through all the thumbnails of the latest news stories (customizable according to your own interests),
- on the right you will be able to read a news story in its entirety, play the videos embedded in an article, and so on.
You will need at least Android 3.0 "Honeycomb" and a tablet from 7.1-inces above to download it.
This release will probably undergo many changes, as the BBC itself admites to be working on multiple fronts to improve the user experience, mostly
- International app suitable for all marketplaces
- Live News Channel
- Homescreen widget
If you're a UK citizen, you can download the free app here:
https://play.google.com/store/apps/details?id=bbc.mobile.news.uk