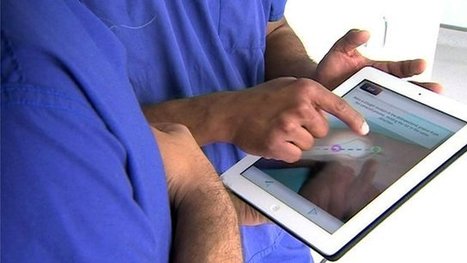 Trainee surgeons are using tablet computers as a way to practice surgery outside the operating theatre.
The surgery app was designed by four surgeons in London and can be downloaded on a variety of devices.
Dr Sanjay Purkayastha, one of its developers said they wanted to take surgical education to "another level".
The app has been downloaded worldwide more than 80,000 times in less than six months.
Via
Alex Butler
,
Fabrice Vezin