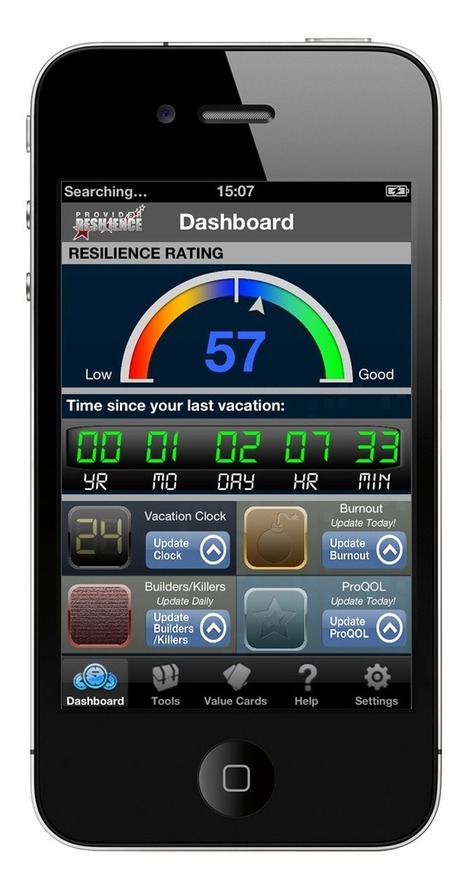 Provider Resilience gives health care providers tools to guard against burnout and compassion fatigue as they help service members, veterans, and their families.
Your responses to a short self-assessment create ratings of your risk for compassion fatigue, burnout, and secondary traumatic stress. These ratings can also be viewed as graphs so you can monitor them over time.
A clock showing time since your last day off, inspirational cards, stretches, and Dilbert comics all encourage you to take restful breaks critical to avoiding burnout. Finally, videos by service members describing the positive impact health care providers had in their lives are there when you need a reminder of the value of what you do.
Via
Allison Hermann, PhD
,
Bart Collet