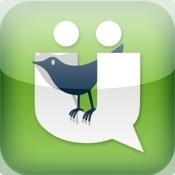 UberSocial (formerly UberTwitter) is the #1 mobile Twitter app of all time. Powerful yet simple to use yet. Available for free!
UberSocial sets the standard for performance and functionality. Many of the features common across Twitter today were created first on UberSocial…and the innovation continues. Read more down .
Kindly I invite you to join free http://tiny.cc/docedtech20 and collaborate in #edtech20 #socialmedia #curation and #semantic global project gateway to knowledge in #education20 I also invite you to see registered #edtech20 wiziq class on #mmvc11 click here http://edtech20curationprojectineducation.blogspot.com/2011/07/introduction-for-free-edtech20.html ; http://central.ly/web20education/ http://unhub.com/web20education/
Please write CAREFULLY your name, email , country , twitter username,your google plus, your blog and I will invite you to join #edtech20 PLN http://web20ineducation2010.ning.com/ and wiki https://web20andsocialmediaineducation2010.wikispaces.com/ and I will make a wiki page with all collaborators . This is a free project for teachers who aims to bring semantic web , social media and web 2.0 in XXI Century Education and discover new #edtech20 #edtools
This topic is curated by me, Lucian Duma father , teacher, social media curator and researcher and you can contact me twitter http://twitter.com/#!/web20education ; read more about my research https://plus.google.com/117863563779519083553/about
RECENT INNOVATIONS
- LiveLinks: URLs, @usernames and #hashtags are directly clickable on your timeline, no more clicking through multiple screens! (only available on UberMedia apps)
- LivePreview: Preview websites, photos and other external links directly without leaving your timeline.
- Celebrity Themes: Created by 50 Cent, Ashton Kutcher, Russell Simmons, and more. Includes custom graphics, sounds and content.
- DealBox: Great deals from GroupOn, LivingSocial and others are available in-app.
OTHER UBERSOCIAL FIRSTS
- advanced search
- mute capabilities
- multiple themes to personalize your experience
- UberChannels with branded content from USA Today, Mashable and others
KEY FEATURES
- tweet/retweet, direct mentions, @replies, @mentions
- manage multiple accounts
- photo and video support integration
- location services including tagging and search
- protected tweet mode for privacy
- a complete set of Twitter functionality