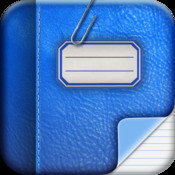 This topic is curated by Lucian http://bit.ly/Lucian20 founder of #edtech20 #socialmedia #curation project http://tiny.cc/edtech20 and if you like this post share and comment and also kindly I invite you to join free this project here http://tiny.cc/docedtech20 and follow https://twitter.com/#!/web20education . What are your favorite tools to build a pln . Please add here a comment and collaborate and circle #edtech20 project on #googleplus https://plus.google.com/b/117125932309589630500/117125932309589630500/posts/ak4vedAPCnj discuss with other 511 teachers aboyt best social networking tools https://www.facebook.com/permalink.php?story_fbid=266178246753349&id=103495893021586 join our PLN http://web20ineducation2010.ning.com/ . Also I write when I don't tweet and curate in gr8 blogs here http://weblist.me/curation. I invite you to subscribe free to #socialmedia #curation blog
http://feeds.feedburner.com/edtech20CurationSemanticProjectInEducation ; web 2.0 blog
http://feeds.feedburner.com/Web20SocialMediaInSafetyModeInEducation ; Google Plus Blog
http://feeds.feedburner.com/GooglePlusChromeToolsAppsAndMoreInEducation20
mLearning blog http://feeds.feedburner.com/MlearningEdtoolsAndAppsIneducation20
and my first blog with gr8 tools and apps
http://feeds.feedburner.com/MyPln-PersonalLearningNetwork
More than another note-taking app, PhatPad turns your iPad into an advanced brainstorming tool. Draw, write, and type your ideas then instantly share them via email, WiFi sync, Dropbox, or presentation mode. PhatPad's digital ink technology and handwriting recognition engine allows you to scribble handwritten notes and drawings and convert them into digital text, or perfect geometrical shapes.
Express Yourself!
PhatPad offers everything you need to express your ideas, enabling you to draw pictures, jot notes, or put a mixture of drawings, images, handwritten and typed text on a virtual scratch pad. The included handwriting recognition engine automatically converts your handwritten notes into digital text, and PhatPad even takes objects you scribble and translates them to perfectly formed shapes.
Brainstorming and collaborating with team members is simple using PhatPad's Presentation mode, which lets you create quick presentations and display them on your iPad.
With PhatPad, you can:
* Type or scribble notes using a smooth-flowing digital ink technology.
* Combine drawing, handwritten text, images, and digital text on the same document page to create media-rich content.
* Convert handwritten notes into text with PhatPad's powerful handwriting recognition software.
* Synchronize PhatPad documents with the desktop computer via iTunes or Dropbox.
* Share documents between two or more devices on a local WiFi network, or email them to anyone from within PhatPad.
* Send documents to a printer on your wireless network via AirPrint.
* Export PhatPad documents as a PDF.
* Use standard editing commands such as Undo, Redo, Cut, Copy, and Paste.
A video demonstration of PhatPad is available at PhatWare's website at http://www.phatware.com/phatpad