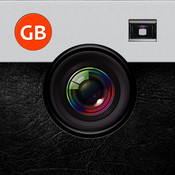 This topic is curated by Lucian http://bit.ly/Lucian20 founder of #edtech20 #socialmedia #curation project http://tiny.cc/edtech20 and if you like this post share and comment and also kindly I invite you to join free this project here http://tiny.cc/docedtech20 and follow https://twitter.com/#!/web20education Also join our facebook page here http://tinyurl.com/edtech20facebook and our PLN http://web20ineducation2010.ning.com/ . Also I write when I don't tweet and curate in gr8 blogs here http://weblist.me/curation. I invite you to subscribe free to #socialmedia #curation blog
http://feeds.feedburner.com/edtech20CurationSemanticProjectInEducation ; web 2.0 blog
http://feeds.feedburner.com/Web20SocialMediaInSafetyModeInEducation ; Google Plus Blog
http://feeds.feedburner.com/GooglePlusChromeToolsAppsAndMoreInEducation20
mLearning blog http://feeds.feedburner.com/MlearningEdtoolsAndAppsIneducation20
and my first blog with gr8 tools and apps
http://feeds.feedburner.com/MyPln-PersonalLearningNetwork
Description
☆ Special Halloween Themes FOR FREE!!! ☆
☆ Wow your friends with high-res, cool Animated GIFs! ☆
☆ Best app to make animated GIFs and stop motion movies from your iPhone, share them to Facebook, Twitter, Tumblr and more! ☆
☆ Featured in What's Hot and New & Noteworthy ☆
With GifBoom you can make animated GIFs from your camera, or your Photo Library, or Videos in 10 seconds! You can send the GIFs to your friends via Email, MMS or Social network.
Features
☆ Create animated GIFs that you can share to anywhere from your camera, photos or videos.
☆ Import from your Camera roll
☆ High Resolution option
☆ Onion skin support in manual shooting mode
☆ Convert your videos in your Camera roll to animated GIFs
☆ Dozens of special effects, static and animated frames to make your GIFs more special.
☆ Change speed of your auto timer in camera shooting or use "Manual" mode. You can control whatever speed you want to take photos.
☆ One Tap Instant sharing to Facebook, Twitter, Tumblr, Email and MMS
☆ Save GIFs to camera roll (GIFs cannot be played in Photos app due to an iOS limitation. You can send the GIFs via Email or MMS).
☆ Change the speed of your replay with a live preview
☆ Copy the animated GIFs to MMS (yes, you can send the photo via text messaging on iPhone!)
☆ Unlimited uploads for sharing
☆ Browse tens of thousands of hilarious GIFs on your phone!
☆ Portrait and Landscape orientation modes
☆ Interact with friends through giving & receiving likes and comments
☆ Support front & back camera
☆ Compatible with iPhone 3GS and above, iPad and above...
☆ And much much more...
TapMojo LLC Web SiteGifBoom: Animated GIF Camera Support
What's New in Version 2.2
- Thank your feedbacks! We've fixed a lot of embarrassing crashing bugs.
- Add support to #hashtags like Twitter. You can search photos by tags now
- Onion skin support in manual shooting mode so you can align the next photo perfectly with previous one!
- If you are on iOS 5 and integrated with Twitter, you can tweet any GIFs directly from the item page. Just ta