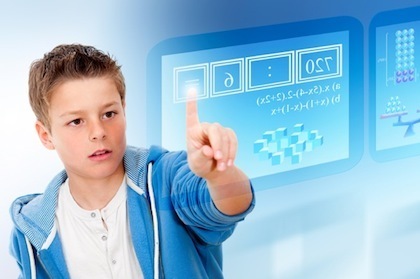 The goal for this open epic group is to zero in on the advantages and challenges of ubiquitous computing environments to drive powerful learning in this decade and the next. This will be accomplished by robust activity and engagement.



Open membership with active members who take the initiative to share what they have learned, what they want to know, and encourage people to ask and respond to the big questions in K20 learning for this decade and the next.
Engaging participants to ask questions, post suggestions and engage each other in diving deeply in to the multiple issues. These issues may include:
Looking at the revitalized classroom possibilities that the technologies enable
Looking at the barriers to success
Looking the problems AND solutions the members have demonstrated or heard about.
Invite peers and experts to join the discussions and to lead events
Consider adding your 1:1 or BYOD/T school and/or district to the school locator; then posting that to this group to review your story. The database is only US schools currently in the NCES database. Non-US educators are welcome to this community. You can share, along with others, your story in a blog post.
There is particular interest in thoughts about the following:
How do you best leaverage access to connected devices from 3 pm to 8 am?
What does best practice look like in a 1:1 environment? What should observers look for?
Is great teaching just great teaching with or without 1:1? Well planned, purposeful, problem-based?
What leverage is there if students keep the devices all during the vacations and breaks? What are the possibilities and concerns?
Have each member share their 1:1 or BYOD/T story including challenges, successes and what you celebrate.
Build a unique calendar of free events here or in other platforms where members might learn and share.
We can do webinars or members can use thier own platform or free areas to host free synchronous events.
Vendors who pair with practioners are welcome to post events as long as they are providing sufficient general information, such as technical considerations.
Can you join if you are not a 1:1 school? YES. Can you ask questions and make posts? YES This is about powerful learning!
School administrators are very welcome. Large school, small school or district. Your voices are important!

We will be looking at interactions between and among learders in this community of practice.


Via
Dr. Gordon Dahlby