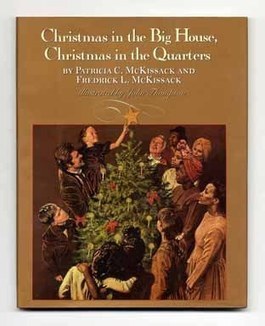 "Have you ever wondered what it would have been like to be an African-American celebrating Christmas back in the 19th century…before the civil war?
Today, many of us can enjoy gathering together with family, roasting turkey, opening gifts and above all we can enjoy the freedom to celebrate our holidays.
When I was 7 years old, my parents gave me the book Christmas in the Big House, Christmas in Quarters…for a Christmas present."