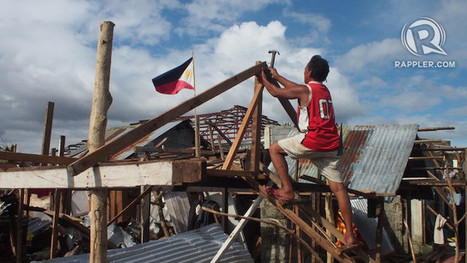 Here are ways PH communities can better prepare for the next storm and adapt to possibly even more catastrophic climate change impacts
What does it take to be a climate-resilient and disaster-ready community?
1. Know about climate change and its impact
2. Assess vulnerabilities to reduce risks
3. Integrated approach to adaptation
- The more intact and balanced an ecosystem is, the more likely it can survive disasters.
- Agriculture must be made climate-responsive.
- Water management entails being able to control the amount of water in a community.
- The community's energy should not be completely reliant on fossil fuel and the national power grid.
- Infrastructure of houses, public buildings, government offices, bridges and roads should be built to outlast storms and storm surges.
- Food security can be achieved by stocking up on essential food like rice to be stored in time for a disaster.
4. Provide funding and equipment
5. Train the people
Via
Bert Guevara