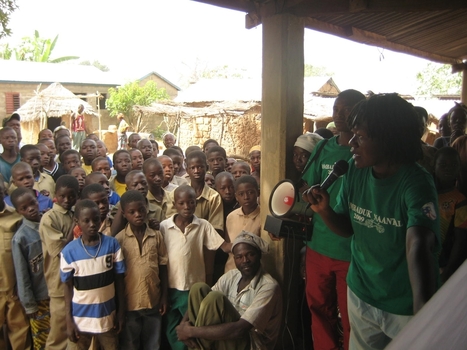 The Moringa tree is often called the "Miracle Tree", as it is so high in nutritional value. Almost every part can be used for food or has some other beneficial use.
The leaves are a significant source of beta-carotene, Vitamin C, protein, iron, and potassium. The leaves can be eaten fresh, cooked. or dried and crushed into a powder.

The Moringa seeds yield a useful botanical oil. The seed cake that remains may be used to purify water, and can also serve as a fertilizer. In addition, the bark, sap, roots and flowers all have beneficial uses

Each village will be given 200 Moringa seeds to start a tree nursery. This will jumpstart the community to grow its own Moringa trees, and will leave a sustainable legacy from the ride.

This effort includes a large undertaking on the part of the communities that are visited. Each will provide a selected parcel of land to start the first Moringa nursery. Local villagers will be responsible for the upkeep of the planted trees as well as sharing the technology with others in the community.