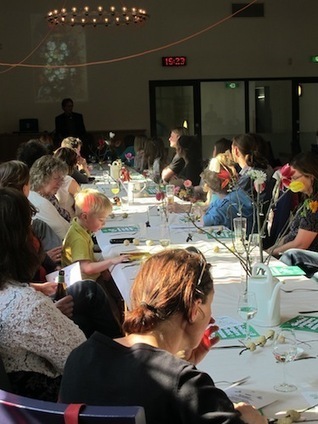 Un musée pour enfants (dans un musée d'art à Utrecht aux Pays-Bas) propose des dégustations des "collections" végétales.
The idea is to get to know the museum collection by eating it. Children can chomp their way through some of the most prominent vegetation seen within the museum collection.
(...) A special route has been drawn through the museum for children to trace back the species grown in the garden and that which they have tasted.
via @ehooge / twitter
C'est aussi le cas au Jardins du Muséum à Toulouse:
http://www.flickr.com/photos/museumdetoulouse/2743069367/in/set-72157624100213982 ;
ou bien avec sous forme d'ateliers "déco"
http://blog.museum.toulouse.fr/index.php/post/2009/06/24/Lart-passe-a-table