Scoop.it!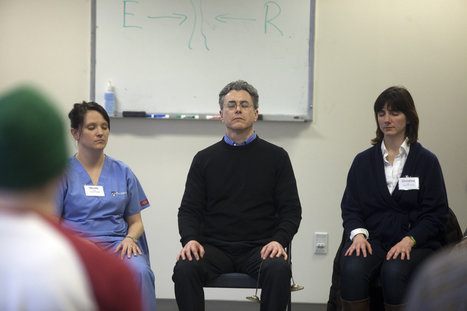 Misconceptions surround the practice of mindfulness, which is part meditation and part a greater awareness of the things around you.
craig daniels's insight:
Often missing in many discussions about mindfulness are the dreaded words "Practice and Purpose." Mindfulness just seems to flow off the page and tongue like a spring flower blooming outside your window but, while mindfulness is a natural part of who we are being good at it takes practice and purpose.
In the post above Alina Tugend helps us to view mindfulness in a less abstract way by introducing leaders in the field and shares with us what they are thinking and saying about mindfulness practice.
"People have the sense that mindfulness is something they can do by focusing on a raisin for five minutes," said Michael Baime, director of the Penn Program for Mindfulness at the University of Pennsylvania Health System. "That is mindful practice, but it takes more than that."
Writing clearly about what's entailed in the quest to learn mindfulness Tugend gives us a refreshing look into the world of mindfulness without the religious trappings or the much too common elitism that accompanies many of the discussions.