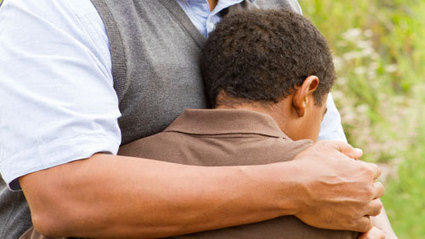 Dr. Harold S. Koplewicz on what parents can do to help their children cope with tragedy in a healthy way.

"When tragedy strikes, as parents you find yourself doubly challenged: to process your own feelings of grief and distress, and to help your children do the same.

I wish I could tell you how to spare your children pain, when they've lost friends or family members, and fear, when disturbing events occur, especially when they're close to home. I can't do that, but what I can do is share what I've learned about how to help children process disturbing events in the healthiest way.

As a parent, you can't protect you children from grief, but you can help them express their feelings, comfort them, and help them feel safer. By allowing and encouraging them to express their feelings, you can help them build healthy coping skills that will serve them well in the future, and confidence that they can overcome adversity."