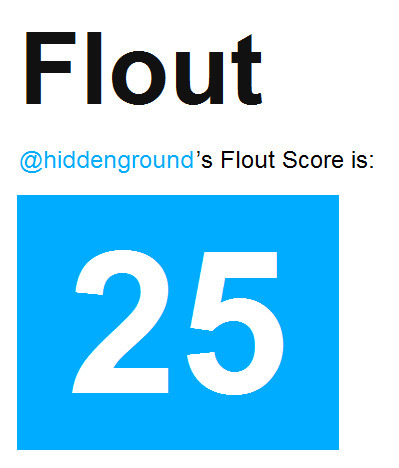 This is a great article on so many levels but the one part really makes me think...is the bit about "Using benchmarks to cope with Rejection" really resonates with me as I am a fencer and know what it is to fail FAST!
"Think about it from a sports perspective. If you are a Double-A ball player, you have a benchmark you should be hitting against. If you are hitting .300, you are doing really well (even though you are failing 70% of the time). That's because everyone's stats are public so you have a good idea of what is good and what is not good. If you are hitting .250, it probably means you need to work on your swing. But if you are hitting .450, it does not mean you are amazing ... it means you need to start playing against better competition and move to Triple-A. By being successful 45% of the time, you are, in fact, succeeding too often."
My rejection score is right on, I have been holding a consistent 25% for decades now.... my question is how does, say the KLOUT score "benchmark" line up with this analysis? I remember when I launched my FB brand page and my Klout was 16. I got screenshot and added it to my side logo..it is still there today
https://www.facebook.com/ThankQSocialMedia
even through my Klout went up to a high of 57 then fell in a heartbeat to 39 I knew after the recent reset I knew that I was not that GOOD, I mean Bad, lol and so in honor to my failure rate I have created my permanent FLOUT to read 25% as this give me a true reading of my failure to success RATIO!