Scoop.it!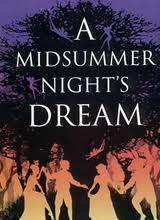 EBSCOhost (ebscohost.com) serves thousands of libraries and other institutions with premium content in every subject area. Free LISTA: LibraryResearch.com
Michaela Brodeur's insight:
LITERARY CRITICISM "A major problem concerning Shakespeare's title for his comedy A Midsummer Night's Dream is that it seemingly makes no sense in context". This is what this literary criticism argues. For example Samuel Johnson does not know why Shakespeare called it this because he tells us it happens after a May day. It is hard to prove this but the article says that the name couls also refer to that their love is related to the magical effects of the middle of the summer. They also think that phrase a mid summer could be a pun for mad summer. This article looks into why the comedy A Midsummer Night's dream has it's name.
Fleissner, Robert F. "Shakespeare's Midsummer Night's Dream." Explicator 55.2 (1997): 72. Literary Reference Center. Web. 25 Feb. 2013.