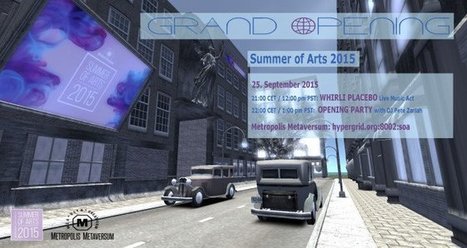 The third annual Summer of Arts 2015 virtual arts event begins on September 25.
Metropolis Grid hosts this event to give cyber artists an opportunity to display their works to a wide audience. The art displayed ranges from audio-visual installations and theater projects to paintings and cyberart objects.
A special thanks should be given to Oddball Otoole for creating the 20's themed scenarios for the two Summer of Arts regions.
After the opening on the 25th, the exhibition will host live performances from musicians and poetic readings in both English and German. Summer of Arts 2015 will run from September 25 until October 31, 2015.