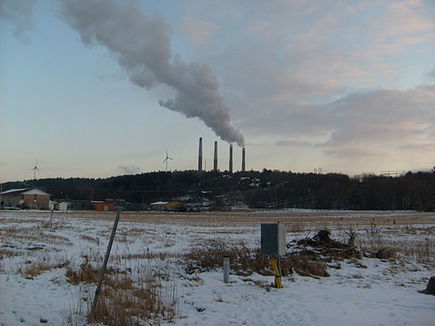 Once again, US scientists have come to the same conclusion: there really is no alternative. The only way to contain climate change and limit global warming, they say, is to reduce carbon dioxide emissions.
It won't really help to concentrate on limiting methane emissions, or even potent greenhouse gases such as hydrofluorcarbons, or nitrous oxide, or the soot and black carbon that also contribute to global warming. Containing all or any of them would make a temporary difference, but the only thing that can work in the long run is a serious cut in carbon dioxide emissions.
Raymond Pierrehumbert, a climatologist at the University of Chicago, combined new research and analysis and a review of the scientific literature. He reports in the Annual Review of Earth and Planetary Sciences that although livestock emissions such as methane are – molecule for molecule – potentially more potent as global warming agents than carbon dioxide, there remains no substitute for reducing the burning of fossil fuels.
"Until we do something about CO2, nothing we do about methane or these other things is going to matter much for climate," he said.
Click headline to read more--
Via
Chuck Sherwood, Senior Associate, TeleDimensions, Inc