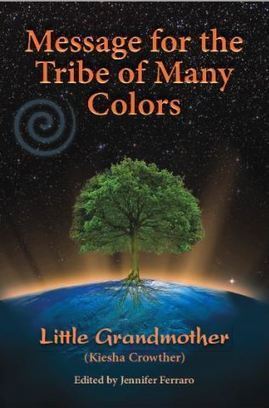 I send a question about Kiesha Crowther to this e-mail address robertmc@cskt.org and received the following answer:
"In recent months, employees of the Confederated Salish and Kootenai Tribes began receiving numerous phone calls and emails regarding someone who claims to be a shaman, who claimed to receive their training from a Salish elder named Falling Feather. This self-proclaimed shaman, Kiesha Crowther, who calls herself Little Grandmother, first came to our attention because of these calls. We have no record of the family names she's shared in her biographical posts on the Internet.
To make it clear to others who contact this Tribal nation, the Salish and Kootenai have absolutely no connection to Kiesha Crowther. Her numerous video talks posted online are not based in any kind of authentic knowledge from this tribe.
We have been contacted by people from Hawaii, Spain, Denmark, Switzerland and Germany who appear to have given her great fees to speak. Zero dollars from those arrangements have come to support our language, culture, or safety net programs of this reservation. At best, she is a stranger to us. At worst, she has used our name to promote a profitable image. "
Robert McDonald
Communications Director -- CSKT
robertmc [at] cskt.org
406-675-2700, Ext. 1222
cellular 406-249-1818
Pi-Qui
http://www.cineversity.tv/