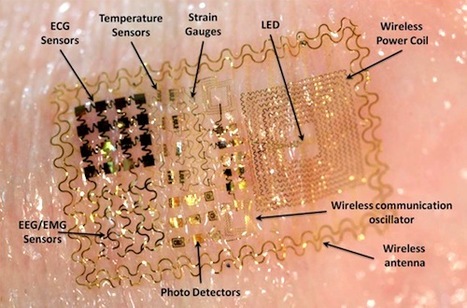 "Temporary electronic tattoos could soon help people fly drones with only thought and talk seemingly telepathically without speech over smartphones"
"His team is developing wireless flexible electronics one can apply on the forehead just like temporary tattoos to read brain activity.
"We want something we can use in the coffee shop to have fun," Coleman says.
The devices are less than 100 microns thick, the average diameter of a human hair. They consist of circuitry embedded in a layer or rubbery polyester that allow them to stretch, bend and wrinkle. They are barely visible when placed on skin, making them easy to conceal from others."