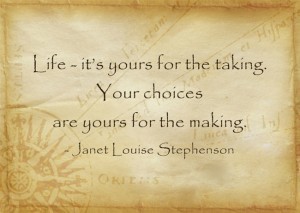 I remember with crystal clear clarity (not to mention joy and gratitude) the year I quit guilt. I gave it up cold turkey. And my life changed drastically. Years of beating myself up for my shortcomings, mistakes, and failures were erased in the moment I fully understood just how useless guilt is.

What IS Guilt?
Guilt is an emotion that occurs when a person believes that they have violated a moral standard."
To understand where your guilt comes from, you must first revisit your personal values and core beliefs. You may be holding on to outdated programs that no longer serve you as an adult. You may be giving your power away to a belief system that no longer applies to your life. You need to identify who and what defined the moral standards you believe apply to you, as well as what constitutes a violation.
Via
Janet Louise Stephenson
,
David Hain