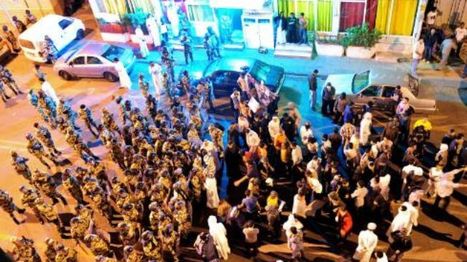 Security forces in Saudi Arabia have killed two demonstrators in the country's Eastern Province, which has been a major scene of anti-regime protests over the past months.
The Riyadh regime forces opened fire on a demonstration in the Qatif region of the province on Sunday.
The victims were identified as Akbar Hassan Shakhouri and Mohammedredha Felfel, who were among the protesters demonstrating against the detention of prominent Shia cleric Sheikh Nemr al-Nemr, who was attacked in his car upon arrest earlier in the day.