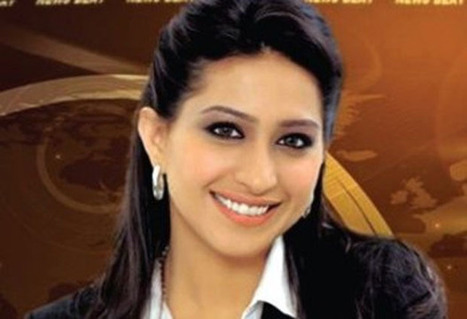 Mehar Bukhari, the controversial hostess of Dunya TV news channel, is among those faces made their debut in the electronic media in the past one decade and gradually attained reputation as an outspoken and an influential anchorperson in the national political scenario.

Without any prior experience of journalism, Bukhari was become the part of launching team of Samaa TV in 2007 and manipulated public opinion on the social and political issues of the country through her talk shows.

Nai Rahei
She became anchorperson of the program "Nai Rahei", which highlighted the issues of the women in urban and rural areas initially. Later on the focused of program was shifted on issues of Pakistan's society and its problems.

Mehar came in the limelight when a fake footage in her program in which Tribal areas Taliban lashed out a young girl publicly on the pretext of illicit relationship with a man.

The program gained reputation with obvious high rating and become leading topic of every TV channel and newspaper.

Though the video provided by Samar Minallah was later declared as faked by the court of law since there was no such incident reported by police however its impacts were widespread at the time it was raised.
__________________________________
Also read:
"Mehar Bukhari must quit TV"
http://www.thenewstribe.com/2012/06/18/mehar-bukhari-must-quit-tv/#.T-GRFBcthc1