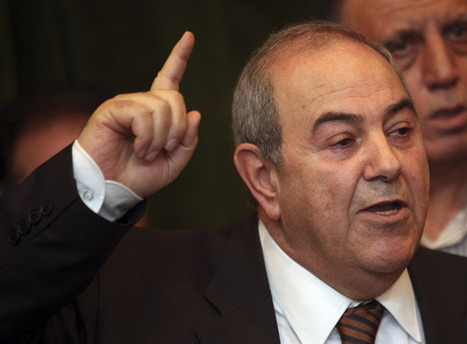 Iraq's former prime minister says the United States is ignoring an "emerging dictatorship" in his country, telling The Washington Times that Iran is "swallowing" Iraq and dictating its strategic policies.
Ayad Allawi, who served as prime minister from 2004 to 2005, accused Iran of meddling in Iraqi politics to the point that Tehran "is becoming the dominant feature of Iraq," and claimed that some U.S. officials "concede secretly" that "Iran won, got the best advantage of what happened in Iraq."
Mr. Allawi made the comments amid political and civil upheaval in the wake of the withdrawal of U.S. troops from Iraq in December. At least 52 Iraqis were killed Tuesday in bomb attacks across the country, and Iraq's vice president is eluding arrest on terrorist charges that are widely seen as politically motivated.
Meanwhile, al Qaeda attacks like those Tuesday have raised questions about Iraq's internal security as Baghdad prepares to host a long-delayed Arab League summit Tuesday that is expected to address the threat of a civil war in Syria and messy transitions in Egypt, Libya and Yemen.