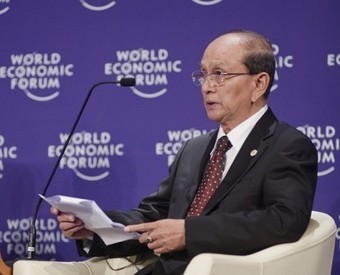 The West doesn't need to lift an arms embargo to help arm Burma. Lifting investment restrictions will do the job.
The U.S. Treasury Department on Tuesday announced a relaxation of financial sanctions against Burma for non-profit and humanitarian-related activities. It's a significant move, and smarter than the action taken by the U.K., Australia and Norway.
Last week, during a trip to Burma, British Prime Minister David Cameron declared his support for the suspension of sanctions. Norway and Australia soon followed suit and said they were dropping sanctions against Burma, too. An arms embargo is therefore virtually all that will be left of these countries' sanctions, and the European Union is also likely to support the U.K. position in its annual review of Burma policy next week.
If the European Union decides to suspend crucial measures such as an investment ban and visa and financial restrictions on members of the regime, then European policy on Burma will depart dramatically from U.S. policy. Yet given the reality of the situation in Burma, the U.S. caution on the issue seems a much more sensible response to unfolding events.