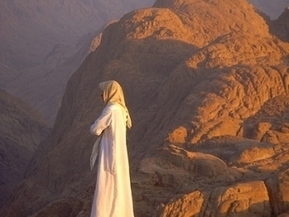 The Wild East
During the revolution last February, police stations in the Sinai were abandoned or attacked and looted by disaffected Bedouins. A shadowy new organization emerged that went by several different titles, including al-Qaeda in the Sinai Peninsula and Ansar al-Jihad. It took credit for attacks on the Egypt-Israel natural-gas pipeline that crosses the Sinai.
At the end of July, dozens of armed men attacked the police station in El Arish, the capital of the peninsula. In the wake of this attack, pamphlets were circulated announcing a "Statement from al-Qaeda in the Sinai Peninsula." The statement called for creating an Islamic emirate in the Sinai, implementing sharia law, breaking the Egyptian-Israeli peace treaty, halting discrimination against the Sinai's Bedouin tribes and demanding Egyptian military intervention on behalf of the Hamas regime in Gaza. The mix of global jihadist demands with local Bedouin grievances suggested the long-repressed Bedouin population of the Sinai had been radicalized by al-Qaeda activists or at least sympathizers. A video surfaced soon after repeating the demands.
In response to the violence and chaos, the Egyptian military sent a couple thousand more troops and police into the Sinai to restore order, at least in El Arish. Under the terms of the 1979 peace treaty, Egyptian military forces in the peninsula are limited in numbers and equipment, so Cairo had to get Israeli approval for the troop deployment.
None of al-Qaeda's official media outlets has recognized the jihadists in the Sinai as a formal branch of al-Qaeda. And yet Ayman al-Zawahiri, the Egyptian who has replaced Osama bin Laden as emir of al-Qaeda, has publicly congratulated those jihadists who blew up the pipeline and has called for more attacks on Israeli targets in his audio commentaries on the Egyptian Revolution. Many Zawahiri supporters are among those released in the jailbreaks in Egypt last year, and he has long tried to rebuild the infrastructure of the terror underground he led in Egypt in the 1990s. Also freed in the jailbreaks were terrorists involved in the attacks on tourist hotels in the Sinai in 2005 and 2006, which killed over a hundred people.