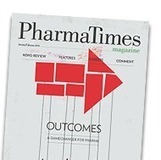 "Patients with advanced skin cancer will be disappointed with news that cost regulators are planning to bar 'routine' first-line access to Bristol-Myers Squibb's Yervoy (ipilimumab) on the National Health Service in England and Wales.
"The National Institute for Health and Care Excellence (NICE) has published draft guidelines recommending that the skin cancer treatment only be used by the NHS for patients in clinical trials, because current evidence is lacking.
"The Institute has already endorsed Yervoy as a second-line treatment for advanced malignant melanoma, but says the evidence provided by B-MS fails to conclusively show the degree to which the drug can extend life in previously untreated patients when compared with current standard care."